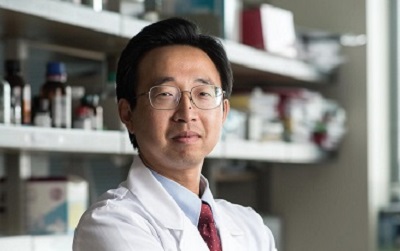 ‌Nov. 12, 2018
Dr. Kun Cheng is a Professor of Pharmaceutical Sciences in the School of Pharmacy at the University of Missouri-Kansas City (UMKC). Dr. Cheng received his B.S./M.S. from China Pharmaceutical University (1996/1999) and another M.S. from Nationa University of Singaprore (2001). He was a research scientist at the Brightfuture Pharmaceutical Company in HongKong prior to joining the University of Tennessee Health Science Center, where he received his Ph.D. in Pharmaceutical Sciences (2007). He joined UMKC as an Assistant Professor and was promoted to Associate Professor with tenure in 2013 and to Full Professor in 2017.
Monthly meeting of the CBR are scheduled for the first Friday of each month, from 12:00 p.m. to 1 p.m. in Room 204, Curtis Laws Wilson Library.
Monthly meeting agenda
The next monthly meeting will be held on Friday March 1, 2019 at the Curtis Laws Wilson Library Room 204, 12:00-1:00p.m.